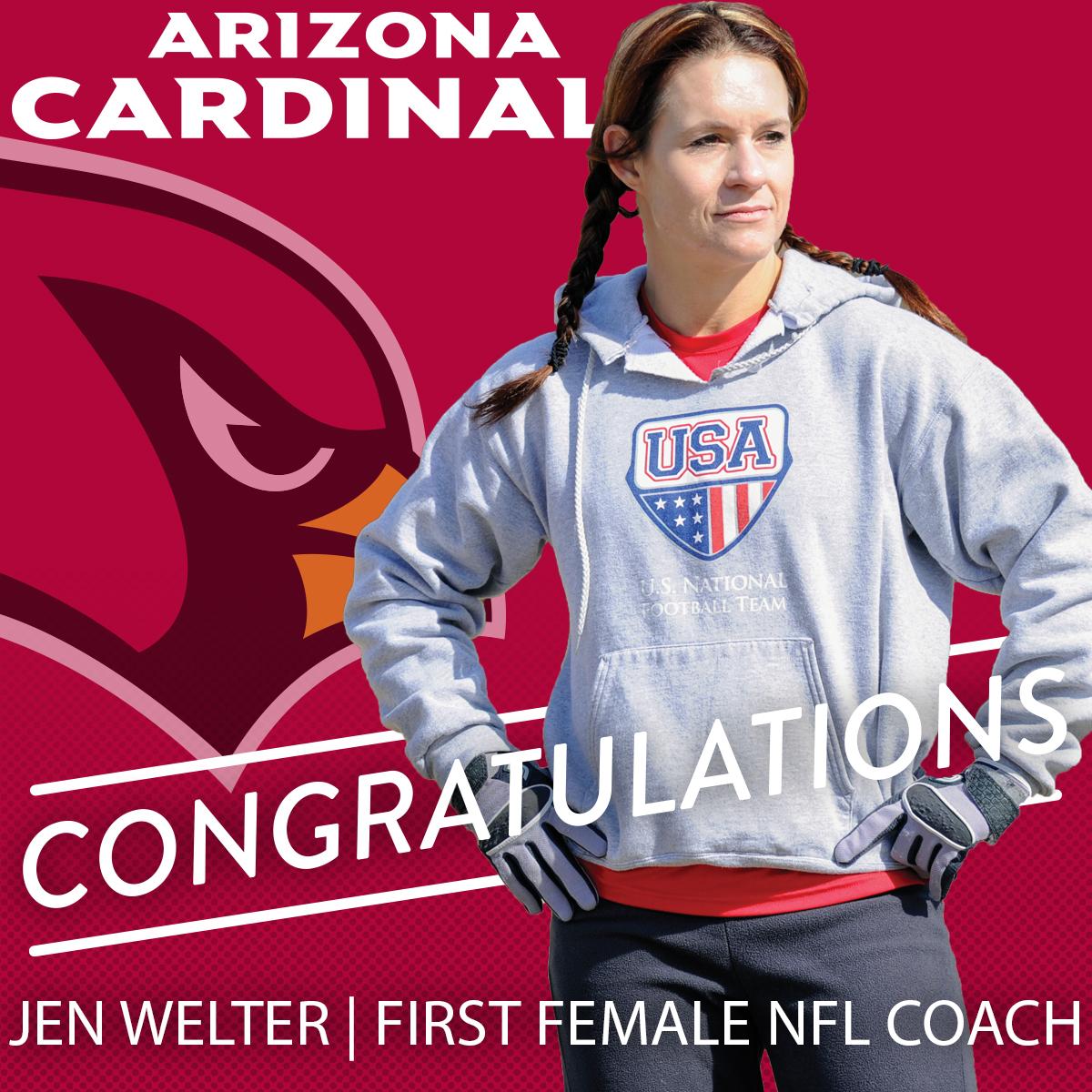 There is another crack in the glass ceiling. The Arizona Cardinals of the National Football League have announced that they have hired  Jen Welter as a "training camp/preseason intern coaching inside linebackers," making her the first female coach in NFL history.
Welter played rugby as an undergraduate at Boston College and also holds a master's degree in sport psychology and a PhD in psychology.  She was the first female to play a non-kicking position in a men's pro football league when she played running backs and special teams for the Texas Revolution in 2014. She also won two gold medals playing for Team USA in the International Federation of American Football Women's World Championship in 2010 and 2013.
As a "training camp/preseason intern," Welter obviously isn't being placed in a position of great power and responsibility, but this is how barriers are broken down. Becky Hammon is getting serious traction as a legitimate head coaching candidate in the NBA after first serving as an assistant with the San Antonio Spurs last season and now just recently coaching that franchise's summer league team to a championship.
Best of luck to Jen Welter.