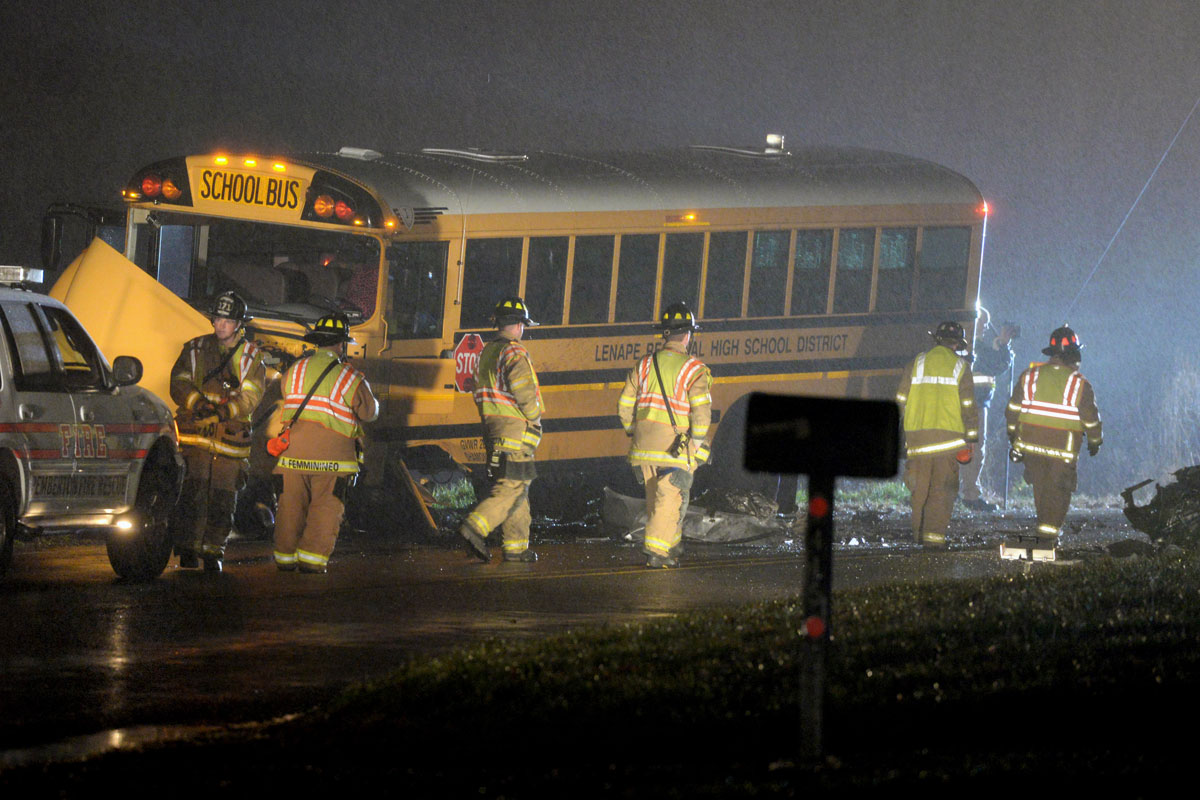 A car and a school bus were involved in a serious accident Tuesday that left two dead, State Police said. NJ.com reports.
A Volkswagen Passat and the bus collided around 5 p.m. at Pemberton and Ridge roads. A number of people were hurt but no children suffered serious injury, State Police said.
The male driver and a passenger in the car were killed in the collision with the bus, which carried students and coaching staff from Lenape High School, State Police said. Eight of the 20 students aboard suffered minor injuries. The injured students, members of the swim team, were taken to Virtua Hospital in Mt. Holly.